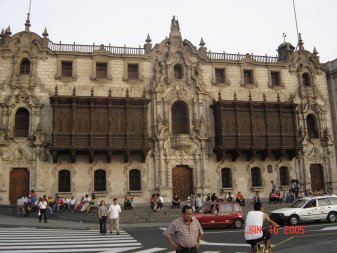 Just to introduce a little variety to the blog...


A quick view of Lima's main square, with the Government's Palace, the Cathedral and the Municipal Palace...

I have found that the video is very slow to load. Just let me know if it happens the same to you. If this is the case, I can send an email attachment to the people interested in seeing it. Why not suggested to first download it and then watch it. Right click with your mouse and save it in your computer and then play it.